Books
To follow the blog, please click on the center button in the top right corner.
Tails of Sweetbrier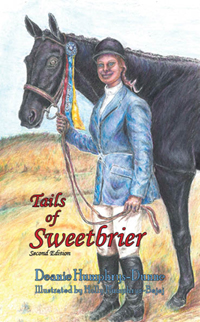 What if you g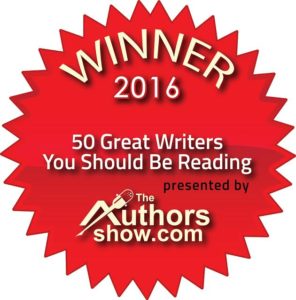 rew up on a horse farm and your single passion was to become a champion horseback rider? The problem is, you were born with a disability. Doctors tell your parents you'll never walk, let alone ride. What will happen next?
This is the author's true story of her journey. Even if she prevails, she will need exactly the right horse to help her win. Will she find it?
Deanie Humphrys-Dunne is an award-winning author. Her story, Tails of Sweetbrier, has won several awards and recognitions. This captivating book teaches children life lessons.
Tails of Sweetbrier won the Silver Medal in the Feathered Quill Book Awards. (2014) Tails of Sweetbrier has been selected as a finalist for the CLIPPA book awards! It has been awarded Honorable Mention in the Purple Dragonfly Book Awards as well (2015) and the Reader's Favorite silver medal (2016)
"An Inspiring and Inspirational Read! If you are looking for an inspirational and unforgettable read this is the book for you."  from Amazon review by Janice Spina
"This was a story I could not put down. I loved it! I would highly recommend this book to everyone but especially to those with special needs." -Abbe Reichman
"Tails Of Sweetbrier by Deanie Humphrys-Dunne is not only an amazing story, but it serves as a testimony to other children and parents of children with disabilities that life is worth living. Deanie's father gave her the gift of freedom of movement and now Deanie tells the world as an author of 5 award -winning books. Deanie brings her love of horses to life in stories and the lessons of this father and daughter that should not be forgotten over time."  From Amazon review by Cold Coffee Press
"Tails of Sweetbrier will leave you knowing that you, too, "have the power to make your dreams come true." -Eileen Dunn Bertanzetti
"This is the best book I've ever read!" -Sarah, a young reader"
If you have not read Tails of Sweetbrier, it's a must do! Loved this book!  I recommend this book for older aged children for a couple of reasons, because it is a touching story of determination and it teaches a lesson never to give up, and that dreams can come true."   5-star review by award-winning author, Virginia Wright.
"The author points out the value of family and friendship while motivating others to reach for their dream, despite obstacles that may have to be battled with along the way. Furthermore, Deanie Humphrys-Dunne encourages discipline, high self-esteem, and a positive attitude throughout this compelling story. The author motivates children to overcome their fears, achieve their goals, and follow their dreams. "TAILS OF SWEETBRIER" tugs at the heart, is as captivating as RADIO, and as inspiring as FORREST GUMP, with Tom Hanks." -Amazon Review
"The story is beautifully told, as the author candidly shares her thoughts and feelings throughout the ups and downs of her journey. Ms. Humphrys-Dunne's message is a powerful one: "Overcoming obstacles can give you the confidence to accomplish amazing things. The book is written for readers ages 8 and older. It would appeal to anyone, but horse -lovers especially, would enjoy the story. I highly recommend this inspirational book." -Sherry Ellis
"Children and adults alike will be inspired by Deanie's courage and perseverance in the face of adversity."  -Dave McKay
"Beautifully written story written in less than one hundred pages that make it perfect for a middle grade and young adult audience. Deanie's physical challenges and determination also provide inspiration for those with special needs and learning disabilities. The black and white illustrations draw the reader into the story and personalize the narrative enhancing its appeal. Highly recommended for readers age eight and older, especially those who love horses."   From Amazon review by  -Barbara Ann Mojica
For a free sample download of this book, Click Here.
Check out the book trailer created by Rhonda Patton! New video about upcoming book!
Find it on Amazon in ebook or paperback!
Charlie The Horse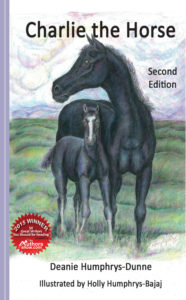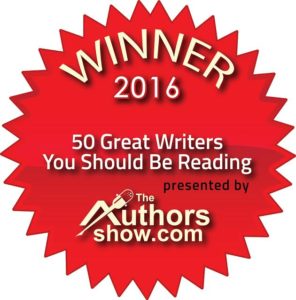 Charlie The Horse Charlie dreamed of becoming a famous racehorse like his dad, Charles the Great. Will he have the talent to succeed when he leaves for training at Sweetbrier Racing Stable? What will he do if he's tired and doesn't feeling like running? What happens when he faces challenges on the race track? You'll find the answers to these questions and Charlie will entertain you with his amusing thoughts. You'll be inspired and entertained by his adventures.
"'Charlie the Horse' is a wonderful book not only for children but adults as well to learn about the road to the racetrack by thoroughbred horses. It is especially appropriate now that we are in the Triple Crown and summer racing season. Beautifully illustrated by the author's sister, Holly, it is lovely book to keep forever in your library for enjoyment and reference." Patricia Daly Lipe
"Charlie has an engaging personality that will capture the hearts of children of all ages. The readers will find themselves cheering Charlie on in each of his races with enthusiasm. This sweet story will help children understand that it is important to respect and encourage one other to succeed at whatever one chooses to do in life. Children will learn that persistence and discipline will earn them great rewards. A worthwhile and enjoyable read for children. I give this book five stars." -jjspina, Author and Reviewer
"The story is lovely, the information fascinating, and the values imparted are relevant to readers, young and old. Charlie is a champion racer, but he is also a champion of fundamental values such as work ethic, commitment to task, persistence and tenacity, and integrity and self-respect that are manifested in the effort to excel and be the best one can be. Another set of values that are thematic in the book is evident in the respect, appreciation, and gratitude exhibited by Charlie, who seeks the wisdom and prizes the mentorship of the retired racehorse General Quick. Another winner from Deanie Humphrys-Dunne!" -Sarah Mazor, author/ publisher/ reviewer
"I liked this book since it lets the reader know not to ever give up on your dreams. It also lets them know to never give up, no matter what. I also liked how skillfully the author wove in real terms of parts of a horse or the training terms." -From Review by Deborah S. Hockenberry
"An adorable story, especially for horse lovers. Great lessons to be learned." -From review by author, Virginia Wright
For a free sample download (4 chapters) of Charlie the Horse, please Click Here.

Charlene The Star and Hattie's Heroes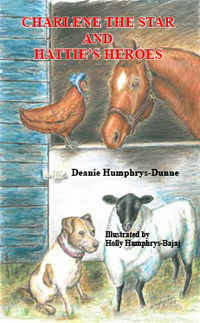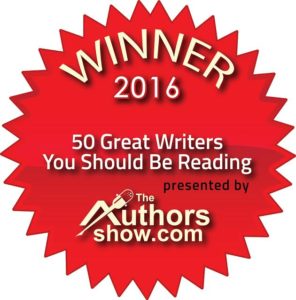 Charlene the Star is becoming known as a fine jumper, after winning the Green Jumper Championship at the Sterling Horse Show. She loves jumping, but she wants to do something new and exciting in her spare time. What is her new career? What happens when she meets her new friends Hattie and Wooliam? Charlene solves problems for her new friends, while relying on some old friends to help her succeed in her new adventure. Charlene and her team will delight you with their amusing adventures.
"Charlene is back and this time she has more friends to take a long on this great adventure. I loved this book because there were great lessons to learn, like never give up. Another aspect that I found to be important is friendship. Having great friends or people who believe in you is priceless, but more importantly, you must believe in yourself. The book was a joy to read and once again, the illustrations were superb" Murees Dupe
"One way to positively influence our children is to expose them to good books that are engaging, entertaining and fostering healthy approaches toward life. This is exactly why I highly recommend Deanie Humphrys-Dunne's lovely book "Charlene the Star and Hattie's Heroes", which enchants and entertains while it promotes wonderful traits and virtues. The interaction between the main characters (mostly of the animal world) in the book, their thoughts, their communication with each other and the behaviors they encourage come across so beautifully, they are bound to inspire young readers." Sarah
"Charlene the Star and Hattie's Heroes is a beautifully written story of animal friends who have come together to encourage and help one another. Hattie loves her cute little bonnets and she prides herself on knowing what to do and when to do it. Lily needs confidence and experience if she's going to win a race and Hattie is there to help. She has the business head but it takes the efforts of all of them to make it work, and it did work. This big-hearted story is sure to capture the hearts of children, parents and teachers." Linda Black
"Charlene the Star and Hattie's Heroes is a beautiful tale about animal friends who are determined to succeed.
It is a fun book with lovable characters, dreams and a lot of hard work. Hattie the Chicken is sweet and likes
to wear hats, her favorite being a little red bonnet. Get a copy of Charlene the Star and Hattie's Heroes and see
what this cute little chicken and other animal friends did for Lily and Lucky. This is a perfect book for children; it
lets them see how other people with challenges and obstacles persevered due to their determination to succeed!" by author, Joyce Mitchell
Find it on Amazon in ebook or paperback!
Charlene The Star And Bentley Bulldog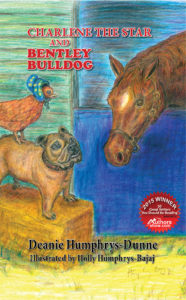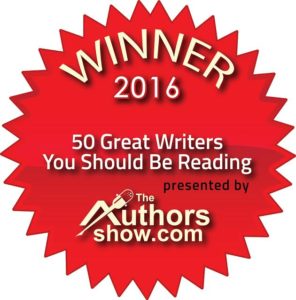 C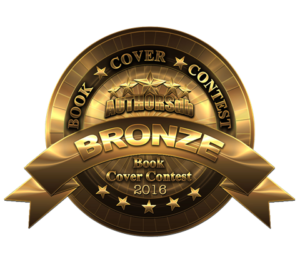 harlene the Star and Bentley Bulldog was awarded the bronze medal in the Authorsdb.com cover contest. Deanie extends special thanks to her sister, Holly Humphrys-Bajaj, for designing the gorgeous cover and to all the people who made the award possible by voting for Bentley's cover.
Charlene the Star makes new friends in this exciting adventure. She wants to win a special award for jumpers. She must learn important things if she wants to reach her goal. Does she succeed? How does Hattie react when she sees the headline in The Gazette? Why is Cherish so afraid? Your child will be fascinated with the amusing adventures of Charlene and her friends. Children will be entertained and learn important life lessons.
"Young readers are in for a treat. Author Deanie Humphrys-Dunne's latest addition to the "Charlene the Star" series is as fabulous as its predecessors. In "Charlene the Star and Bentley Bulldog" a new friend is introduced to the gang: Bentley the Bulldog. In her unique style, Ms. Humphrys-Dunne brings the adorable characters, Charlene the horse, Elliot the dog, Hattie the chicken and the others, to life. The animals amuse the readers with their daily adventures and, just as in the previous installments, they impart important life lessons. Thus, while they are being entertained, children are reminded of the value of friendship and about kindness and generosity. They are also encouraged to dream and work hard to achieve their goals.
Deanie Humphrys-Dunne's imaginative world is fabulous as is her obvious love for young readers. I highly recommend "Charlene the Star and Bentley Bulldog," and encourage everyone to add this volume and – if you have not done so already – all of author Humphrys-Dunne's books to your children's library.
Kudos to the illustrator, Holly Humphrys-Bajaj, whose magnificent art enhances this beautiful book."  -Sarah Mazor
"Another winning book from inspirational author, Deanie Humphrys-Dunne. She is known for her prowess as a champion jumper and horsewoman. Her books reflect her knowledge of horses and share some of her spirit and also teach children life lessons. She has overcome odds of her own and inspires children to persevere and believe in themselves.
This book, which is her fifth and part of a series of Charlene the Star, has a unique style and appeal that will engage and entertain children as they learn how these animals solve problems in their lives. Through Deanie's clever and comical dialogue where she speaks for the animals, children will learn how to interact with others. I have read all of Deanie's books and found them exceptional for children."  – jispina – Author and Reviewer
"Charming animals with unique personalities teach children life lessons on having proper manners, the value of friendships, sportsmanship, accepting and owning our mistakes, apologizing and making amends when we have hurt someone, and even when winning there is always room for improvement.
Parents and teachers should know that at the end of the book there are 8 questions and answers that challenge the child to remember what they have read (enhancing reading comprehension) and congratulates them for what they do remember.
Delightful hand drawn illustrations by Holly Humphrys-Bajaj bring the story and characters to life." –Review by ColdCoffeePress.com
Charlene the confident hard-working horse, Hattie the brave caring chicken, Elliott the faithful dog friend, and Bentley the reformed dog bully go a long way to show children about teamwork, how to plan, and how to feel good about accomplishments. Lots of learning to go around in this story as the animals talk to each other showing their sense of humor. We ride in the jumping competition as the excitement builds and Charlene the horse shares her nervous thoughts trying to meet her goal of most points earned. There is even a little horse romance which was especially sweet.
"Charlene the Star and Bentley Bulldog is a delightful story for children told from the point of view of the animals themselves, tackling such topics as bullying, how to help others and working hard to achieve your dreams. A young reader will be amused while grasping challenging concepts, children face every day."
-Amazon review from
tess
Listen to Deanie's interview about Bentley on TheAuthorshow.com on YouTube!
Listen to the World of Ink Network's "It's Story Time" review of Charlene the star and Bentley Bulldog!

Options to buy Charlene the Star and Bentley Bulldog:
Links Coming Soon!
Comments & Responses